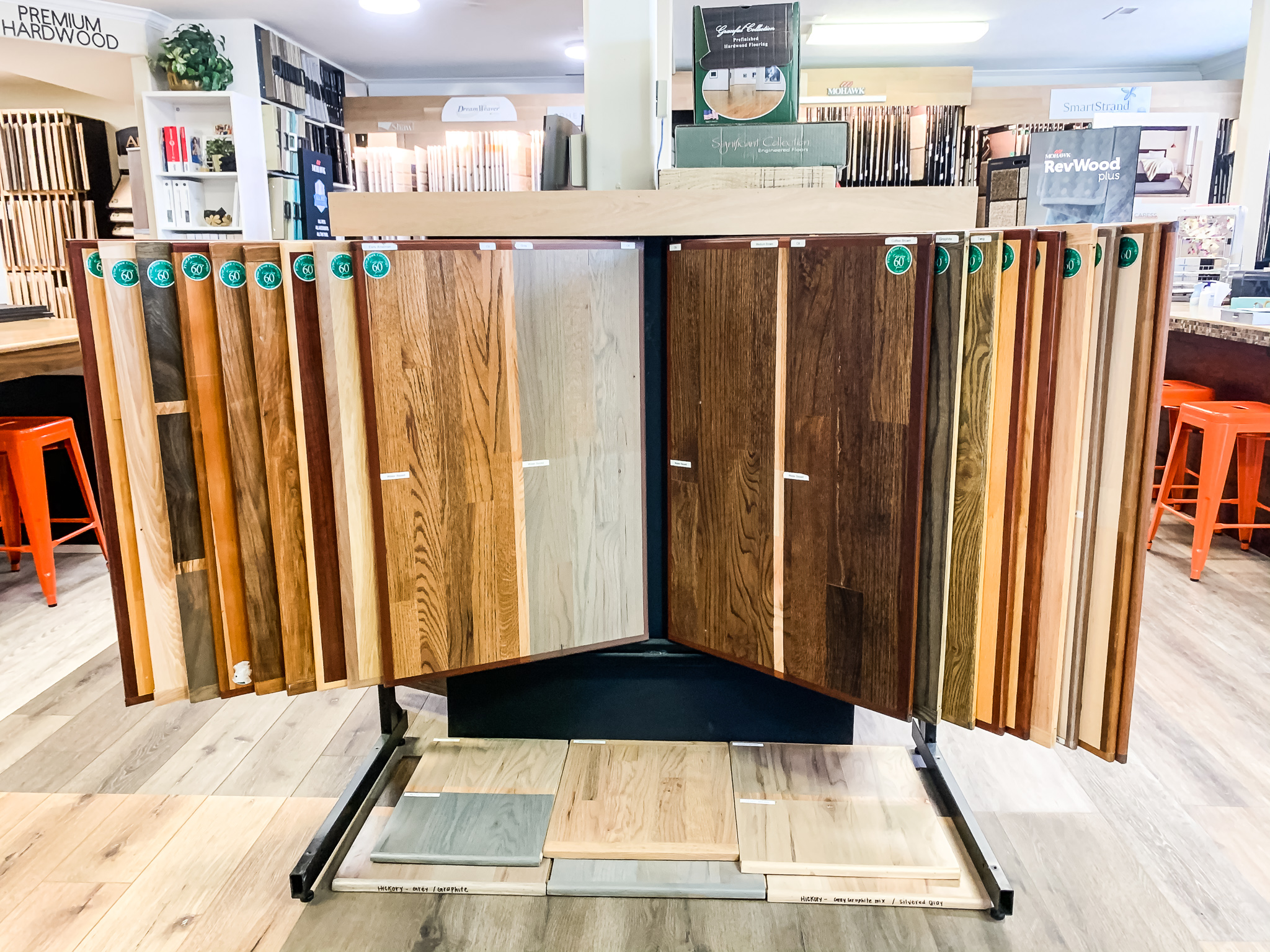 Did you know that our brother is a custom stain wizard?
No joke, you guys! The dude can work magic when it comes to mixing custom stain colors. He may not have graduated from Hogwarts, but craftsman magic is pretty darn cool in our book!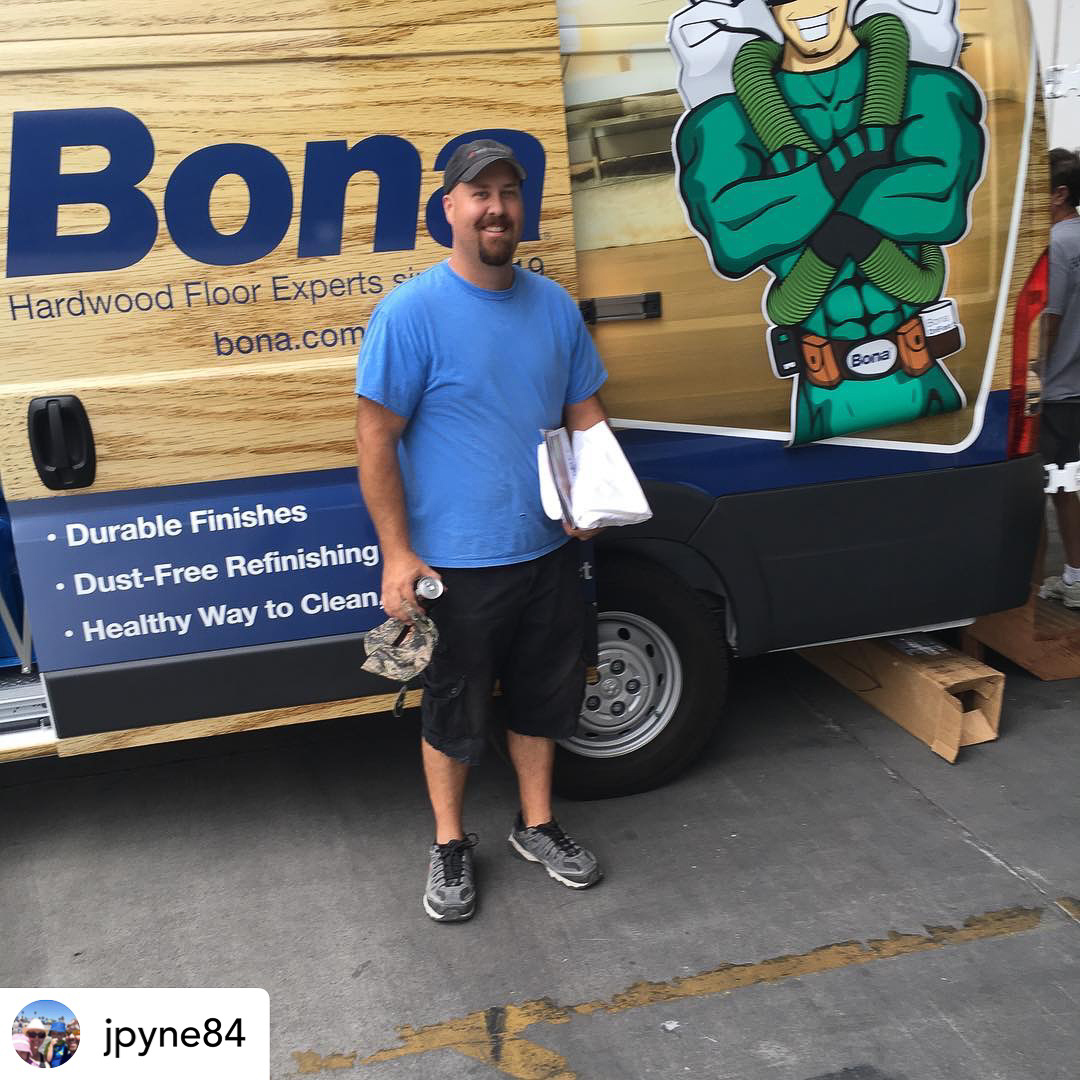 Each species of wood has its own distinct look and unique characteristics. Red oak, for example, will always read red. But, there are tricks we can do with stain to get closer to the look you'd like with the wood you already have. Wanting a natural white oak with an invisible finish? Jeremy can create it. Loving Jacobean but wish it leaned a little more brown? He can do that too. Maybe a whitewashed look or all grey? Yep, that too!
We built two racks in our showroom, with large wood samples, just to show off his best mixes and custom stain.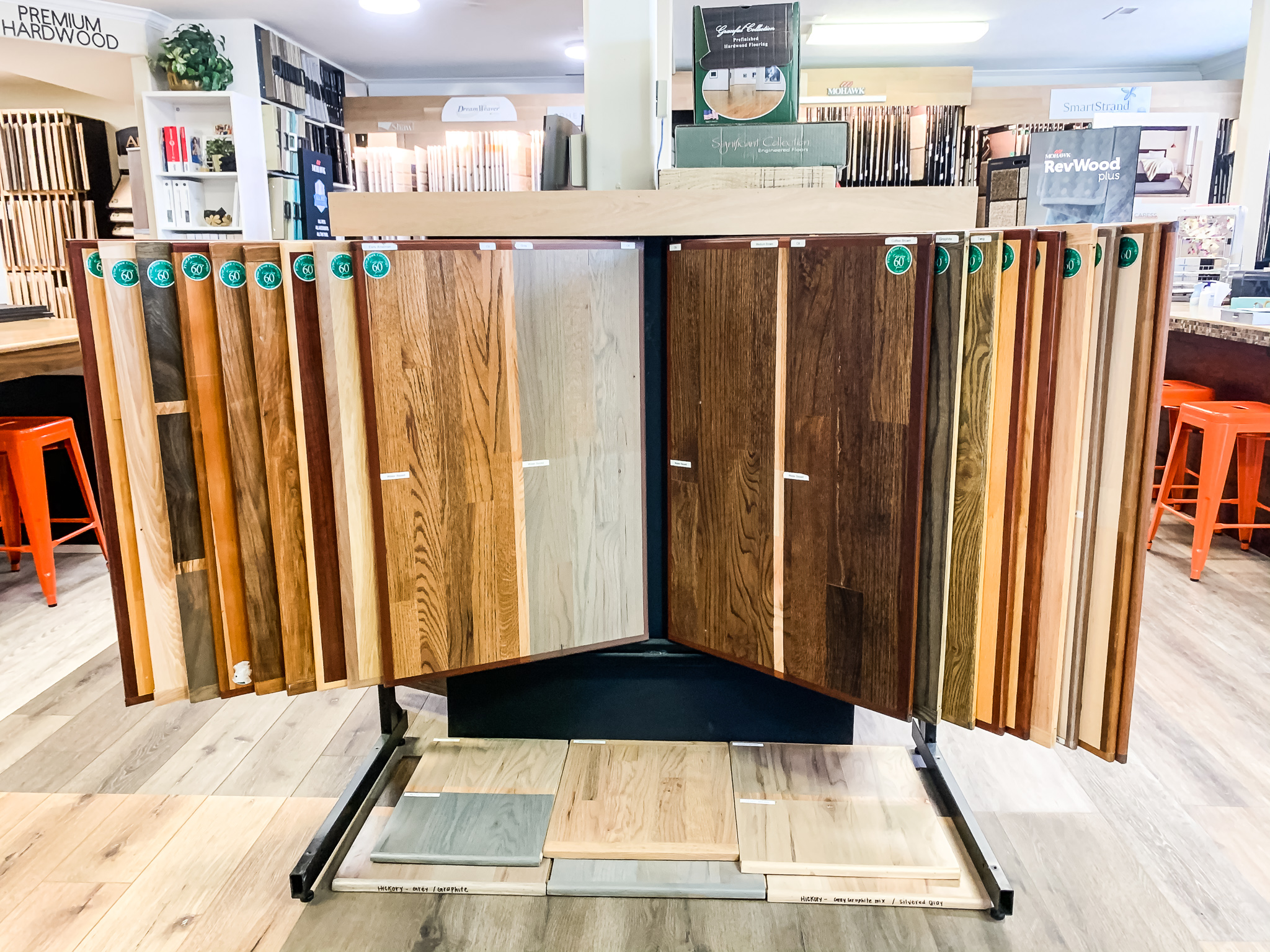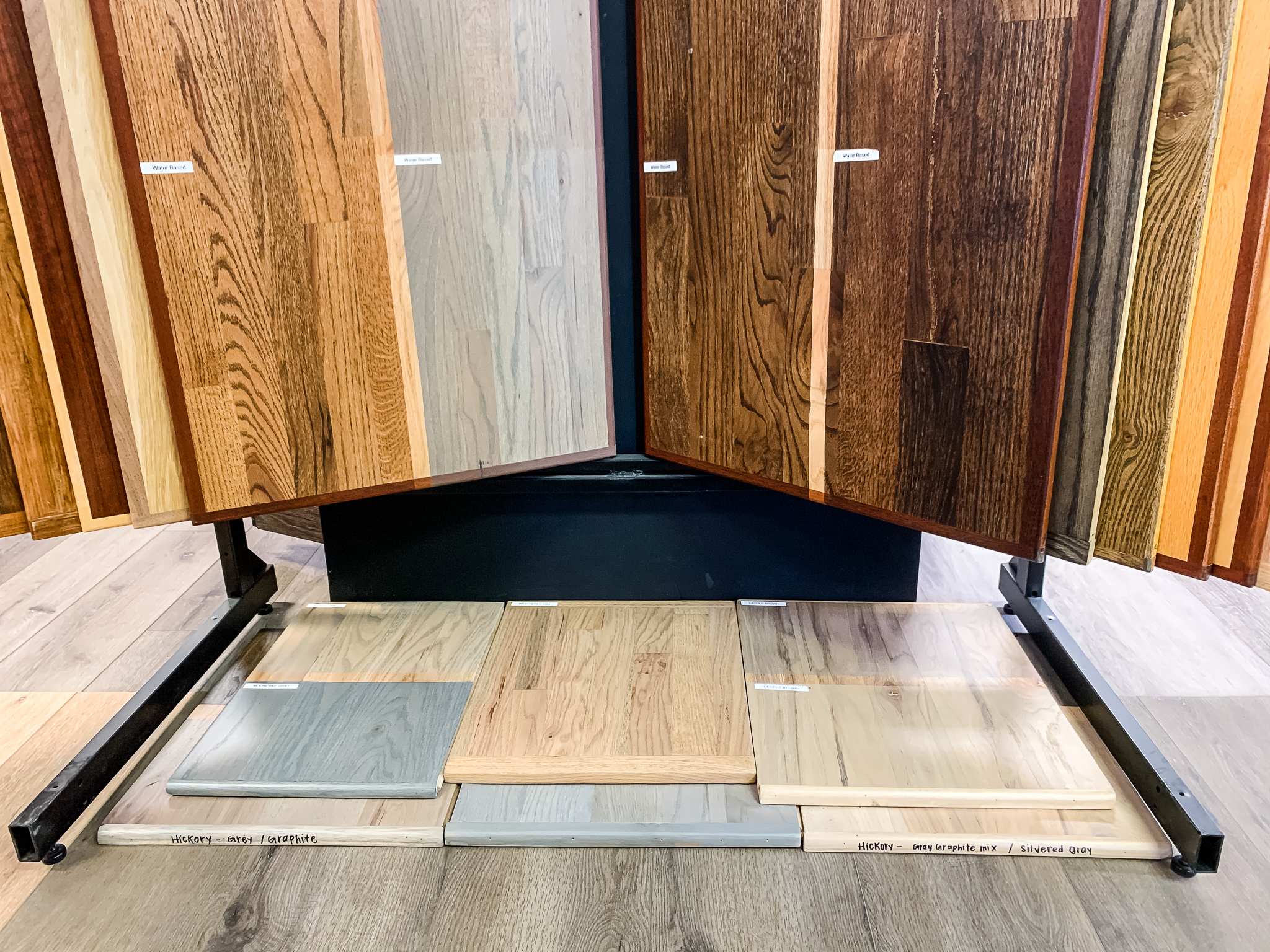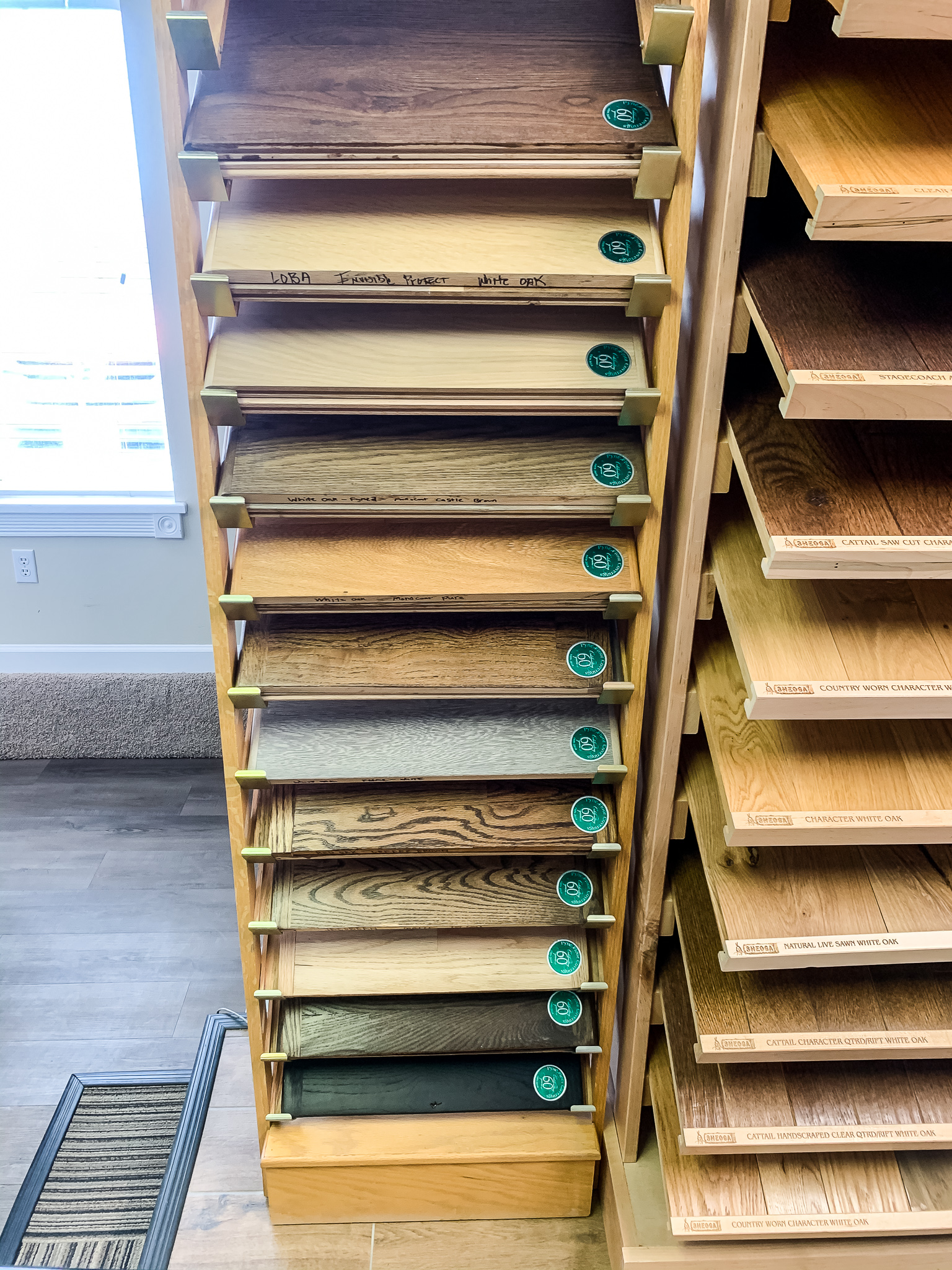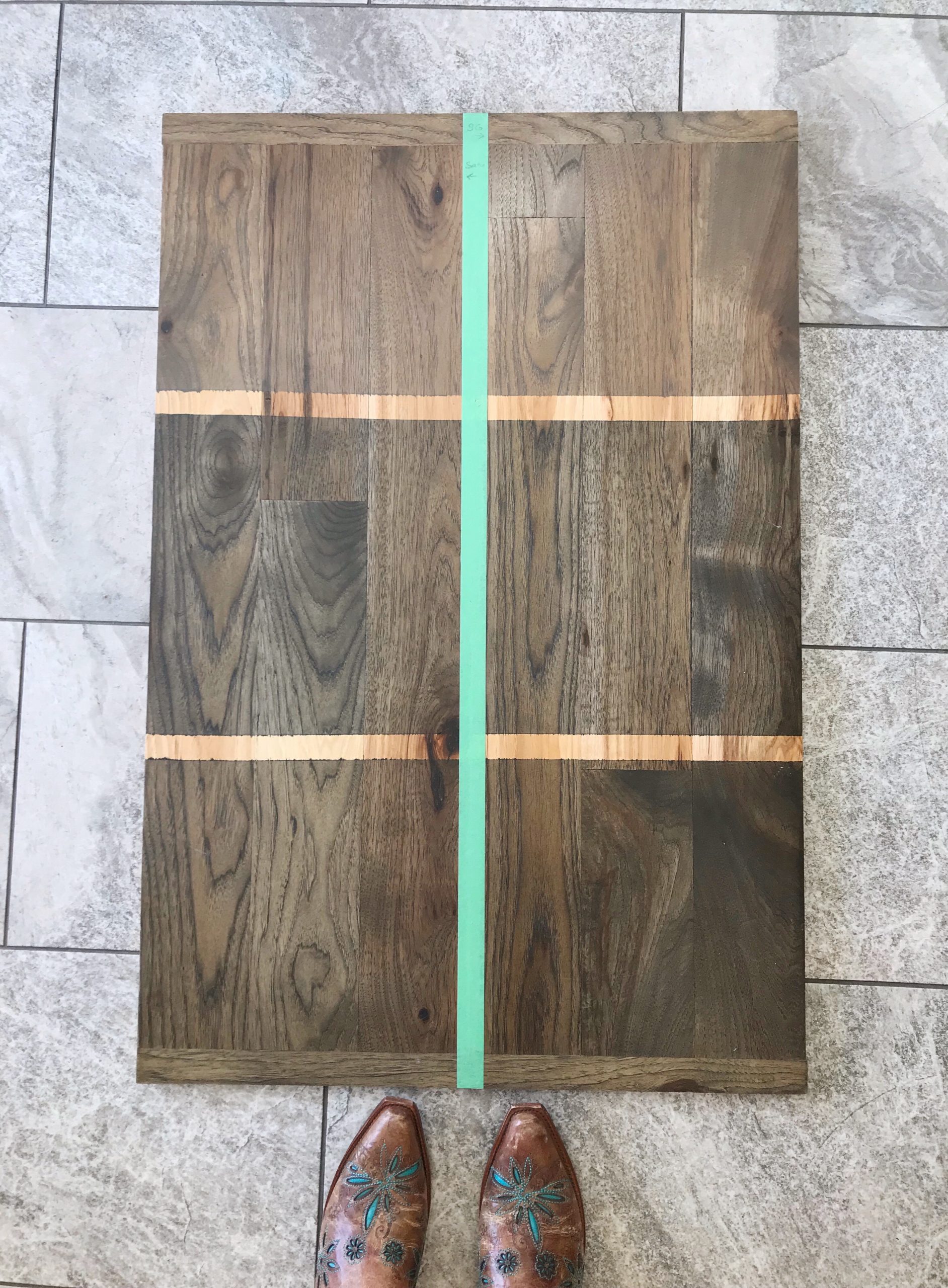 If you have an idea for your wood floor but haven't seen what you're after in existing samples, come in and chat. If Jeremy can't create the custom stain of your dreams, it most likely can't be done. In that case, we won't leave you hanging! Our crew can help steer you towards other options that will work better in your situation. With so much to choose from, we have confidence we can create the floor your dreaming of.
Stop by and check out our samples today!
⁣